According to statistics, ~48% of foreign business fails in China within 2 years of entering the market. In order to develop a China Strategy, it is crucial to look at the overarching Chinese environment; key areas include the legal and political environment as well as social and cultural factors. Market access to the Chinese capital market is still restricted despite the continuing deregulation, so how can European market operators (along its value chain including trading, post trade and data products and services) capture the Chinese capital market and expand its offerings?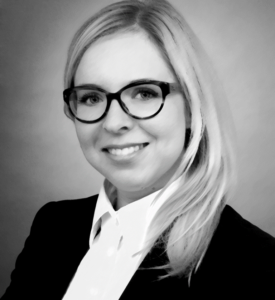 Katrin Otto is managing China-related projects and striving forward the group's China strategy at Deutsche Börse Group. She started off her career in capital markets industry consulting and has led several China-related strategy topics in Frankfurt, London and China.
She completed her Bachelor of Arts in International Business/East Asia Management at the Cologne Business School, Germany, and National Chengchi University, Taiwan in 2011. In 2012, she graduated from the University of York with a master's degree in Management with Business Finance.
An event jointly organized by the Institute for Law and Finance at the House of Finance Goethe-Universität Frankfurt and the Konfuzius-Institut Frankfurt e.V.
When: 7pm s.t., Thursday, 1st December 2016
Where: Institute for Law and Finance at the House of Finance Goethe-Universität Frankfurt, Campus Westend, Theodor-W.-Adorno-Platz 3, 60323 Frankfurt, Paris Room, Ground Floor